Ilustratie IMG_2014, Album: night ride 3 made by zuzu

Fotografie IMG 2014. bikeri,flash-uri,trick-uri,jump-uri....




Imagine: IMG 2014 .jpg

La o pensiune
Eu am mai lucrat si 2014. Si 2018-2019
Era o doamna la Receptie. Cred 2014. Si de ce nu mai lucrezi? Nu 2014. Cred ca atunci ne am vazut. Sigur. 2014 n-are cum. Si de ce nu mai lucrezi
Treburi familiare momentan. Doar odata ne am vazut
Si o sa mai lucrezi banuiesc. Da
Tot aici parca mai abordat
Da. O data dar a fost super
Da era o Doamna la receptie stia pt ce vin
Am stat vro 3 ore. Da
Da nu aveam limita de timp
As vrea sa ne mai vedem daca o sa poti!!!
Cum eram imbracata
ALBUME ASEMANATOARE
---
---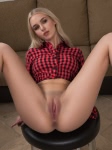 champion dreams first to ride

Champion Dreams First to Ride admits you into the world-renowned Sycamore Riding School Ride the horse of your dreams as you compete in dressage show jumping and cross country events against rising stars from all over the world
---
---

img anime

Albumul meu contine numai img cu anime,in special yuyu si inu.
---
---
---
---
---
---
---
---
---
---
---
---
---

gamer

gameravatar made by kidd gbvnet
---

angel boy

Aici sunt puse img pt rankuri la baieti
---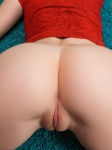 the 2nd gerenation

have a look at cars of the early 1920 right up to 1946, and see the incredible cars that made history
---
Cautati fisiere in filehost.ro:
Cautati albume foto in filehost.ro: