Fotografie IMG_2013, JPG, Album: night ride 3 made by zuzu

Imagine IMG 2013. JPG. bikeri,flash-uri,trick-uri,jump-uri....




Ilustratie: IMG 2013 .JPG .

Sa iti fie de bine
Ms
Cu drag
Ai plecat la 20 de ani din Romania?
Esti olteanca?
Nuuu
In 2006 am plecat in Portugalia. Am locuit acolo pana in 2013. Din 2013 sunt in Anglia. Fara intentii de a ma retrage in Ro
Daca iti este ok
Da. Tu esti singura?
Nu. Sunt maritata
ALBUME ASEMANATOARE
---
---

champion dreams first to ride

Champion Dreams First to Ride admits you into the world-renowned Sycamore Riding School Ride the horse of your dreams as you compete in dressage show jumping and cross country events against rising stars from all over the world
---
---

img anime

Albumul meu contine numai img cu anime,in special yuyu si inu.
---
---
---
---
---
---
---
---
---
---
---
---
---

gamer

gameravatar made by kidd gbvnet
---

angel boy

Aici sunt puse img pt rankuri la baieti
---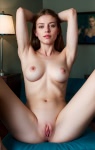 the 2nd gerenation

have a look at cars of the early 1920 right up to 1946, and see the incredible cars that made history
---
Cautati fisiere in filehost.ro:
Cautati albume foto in filehost.ro: