Imagine IMG_2011, JPG, Album: night ride 3 made by zuzu

Poza IMG 2011. JPG. bikeri,flash-uri,trick-uri,jump-uri....




Ilustratie: IMG 2011 .JPG .

Nu neaparat concediu , doar o mini vacanta ...
Eu sunt valceanca, dar am venit in Bucuresti prin 2011. Esti leu?
Mama era valceanca , de pe langa Baile Govora ...
ALBUME ASEMANATOARE
---
---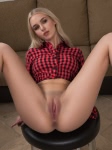 champion dreams first to ride

Champion Dreams First to Ride admits you into the world-renowned Sycamore Riding School Ride the horse of your dreams as you compete in dressage show jumping and cross country events against rising stars from all over the world
---
---

img anime

Albumul meu contine numai img cu anime,in special yuyu si inu.
---
---
---
---
---
---
---
---
---
---
---
---
---
---
---

gamer

gameravatar made by kidd gbvnet
---
Cautati fisiere in filehost.ro:
Cautati albume foto in filehost.ro: